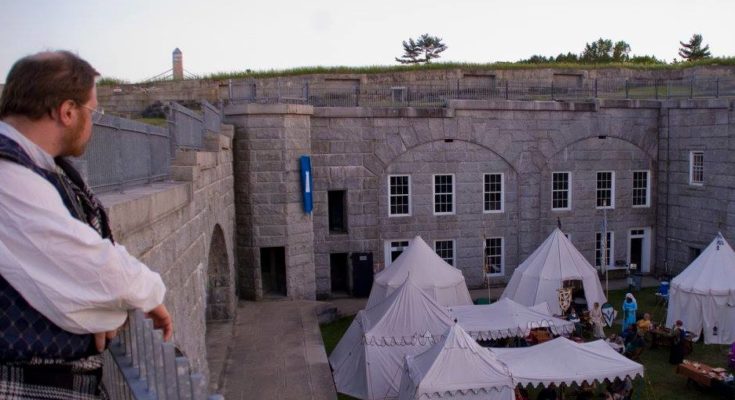 Good evening Endewearde! The Baronial Muster is almost upon us! Here is some last minute information and reminders for you. Please read through everything…it's a LOT, but it's IMPORTANT, as some things are DIFFERENT from previous years at this site.
Site Fees and Waivers
Because this is a demo, there is no site fee. You also do not have to pay the state park fee. When you go through the park gate, please give the person there the code word: Tower of Endewearde (this is to go through without paying the fee). However, because there is no site fee, every adult participant from the SCA MUST sign the waiver; member or not. Also, this means there will be child waivers. If you bring a minor who is not your own, (17 or under) you MUST have a medical release signed by their parents when you arrive—if not, they will not be able to participate in the demo activities and you will be asked to bring them home. This is an SCA legal thing. Even if you are bringing your own children, printing and filling out these forms ahead of time is super helpful and greatly appreciated! The forms are available from SCA here:
Authenticity and Fort Rules
Due to what the Fort is looking to showcase, we appreciate you holding yourselves to a higher standard of authenticity at this event. Please plan accordingly: while we all have modern gear of some sort, we aren't showing off how we incorporate modern stuff, we are showing off our dedication to medieval stuff. Here are some easy things that you can do:
Use a cup instead of a water bottle.
Bring real plates/dishes, not disposable.
Cover you cooler (or keep it in your tent, or in the designated storage area)
Cover your folding camp chair (use a plain sheet/blanket/etc)
Cover your modern tables.
Manage your trash: there will be a few trash cans around the Fort.
All Maine State Parks have a policy on pets. Fort Knox is a dog friendly site, but if you bring your dog, please make sure that it is both people and dog friendly. The public will be bringing their pets as well. If a dog becomes a problem, the park staff can ask its owner to remove it from the property. Please also plan to clean up after your dog. The Maine State Parks pet policy can be found here: https://www.maine.gov/dacf/parks/camping/reservations/pets.shtml
In regards to alcohol: this is a dry site. There is no alcohol permitted inside Maine State parks. There are also no glass bottles permitted inside Maine State parks. If remains of alcoholic beverages (glass bottles/cans/etc.) are found, fines may be involved, and we may not be able to hold this event in the future. Please do not bring alcoholic beverages for the Arts and Sciences display.
Camping, Loading, Unloading, and After Hours
If you are camping, and need access to electricity to charge a medical device (or battery for one), please contact the Autocrat as soon as possible (contact info at the end).
NO ONE should be setting up before 5:00pm on Friday, and EVERYONE should be out of the Fort by 8:00pm on Sunday. Please plan well to make this happen. These are hard and fast deadlines. To work with this narrow window, please unload completely, move your vehicle, and then move your stuff into the Fort. To pack out, please move all your stuff out of the Fort, then get your vehicle to load up. Please lend a hand whenever possible to make sure everyone gets in and out.
No vehicles will be allowed on site between 9:00am and 5:00pm. When driving up to the Fort to load/unload, please drive slowly, guests may still be on the grounds. The road will be one way: enter by the visitor's center and exit past the picnic area. Trailers can be parked in the spaces farthest from both the Fort and the Observatory. Cars should park at the garage across the street. If you are unsure where these places are, please ask Admiranda, Olalla or Gruffydd. We are trying to keep as many parking lot spaces open for paying guests to Fort Knox as possible.
If you are camping in a modern tent, down by the picnic area, please make sure to keep your campsite as tidy as possible. Since Fort Knox is not usually an overnight site, we have been asked to be as unobtrusive as we can.
If you are sleeping inside Fort Knox (Officer's quarters), or if you are day tripping, we have a place for you to put your stuff during the day. No cots/sleeping bags/etc. can be out in the Officer's quarters during the day; this is a request from the Friends of Fort Knox. They have given us a room that we can block off for your stuff during the day (be aware that it does have a dirt floor). Also, if you talk to someone who is camping at the event (in a tent), I'm sure they might lend you some space).
The Fort is open to the public from 9:00am to 5:00pm, however the grounds themselves are open until sunset. While we are going to "block off" the entrance after 5:00 with a sign and the list ropes, some people will get curious and come in. If you see someone inside the Fort that shouldn't be there after 5:00, please deliver the following message: "the inside of the Fort is closed for a private event after 5:00, please enjoy the grounds." If you have ANY issue at all, please find the Autocrat, Admiranda Howard, as soon as possible (I will be reachable by phone at all times and will give you my number if you ask). She will contact the park staff if necessary.
If you would like to bring a fire pit, please make sure it is high enough to not singe the grass. If you need to raise it up with boards or bricks, that is OK. Please make sure the bottom has not burned through. All fires must be attended at all times (Maine State Park rules). We will have access to both the Officer's Quarters fireplace and the in ground fire pit on the parade grounds. The bread oven is not available.
Food and Water
While there is a lunch break scheduled, there is no food provided at this event. Please bring what you need and remember to use real cups and dishes instead of disposables. If you have extra feast gear to share, that would be really nice! There WILL be water available in a couple areas: at C Battery (by the fighting) and on the parade grounds. While this will be available, the amount provided will not be enough for every single person for the entire event. Please be aware of your own needs and plan accordingly: at least 1/2 gallon per person per day. If you are camping, and planning to be active at all, I recommend bringing at least two gallons per person just to be safe. Also, any donations to supplement the provided water will be greatly appreciated
Finally, the schedule! There is currently no plan for dinner on either day; if you are camping, please feel free to organize something if you wish. If you find that there is something missing, please contact the Autocrat (contact information below).
Friday:
5:00 set up
Saturday:
9:00 site opens to public
ongoing A/S demos
10:00 A/S display opens
fencing
12:00 LUNCH
1:00 heavy list fighting
3:00 fashion show
5:00 site closes to public
7:00ish forester court (at the sound of the horn)
Sunday:
9:00 site opens to public
ongoing A/S demos
10:00 A/S display opens
heavy list fighting
11:00 fashion show
12:00 LUNCH
1:00 youth combat champions
2:00 fencing champions
3:00 A/S display closes (please get your stuff!)
4:00 court
5:00 site closes to public
pack out
8:00 site clear
Thank you for reading this. I know it was a lot. If you have ANY questions at all, please contact the autocrat, Admiranda Howard: frances.kellogg@gmail.com