Oo-De-Lally! Endewearde's premier archery and camping event is BACK!
As always, this event will be filled with the archery, including the 1st Archer competition, the famous Woods Walk, thrown weapons, and other exciting goings on. You might even get to try out a log boat pending weather conditions. We look forward to sharing a fire and hearing stories of the years gone by that we have not been able to be together.
This year, in addition to our Archery and Thrown Weapons Championships we will be saying goodbye to Their Excellencies Baron Otto Gottlieb and Baroness Agatha Wanderer and holding Investiture for Their Nexcellencies. Lord Gwillim Kynith and Lady Melisaunde will be invested by Their Royal Highnesses, soon to be Majesties, Mohammed and Corotica.
Event schedule and additional information forthcoming.
Please note, this is a primitive site and thus does not have running water, showers, electrical hook-up, etc. Porta-Castles and handwashing stations will be available throughout the site.
Take your best route to Exit 174 (Rt. 69) off I-95 in Maine. Head toward Newburgh (turning right if coming from the South, left if coming from the North). Travel about 1 1/4 miles to the flashing light of the Rt 202/9 intersection. Turn right to go West. The site is about 4 miles down the road on your right.
The site is a private residence. You will drive through the back yard. Have faith, you are on the right path! There will be signs to guide you.
Site Address:
Private Residence
2910 Western Ave
Newburgh, ME 04444
US
Site may not be accessible.
Site Opens : 12:00 pm Friday, October 7th
Site Closes: 12:00 pm Monday, October 10th
Registration Fees:
Adult Weekend: $30 ($5 member discount)
Adult Day: $15 ($5 member discount)
Child (6-17) Weekend: $10
Child (6-17) Day: $5
Child (0-5): Free
Make Checks payable to: SCA Maine, Inc – Endewearde
Send Reservations to:
No reservations required at this time
Autocrat contact info:
Elizabeth of Endewearde
MKA Liz Adams
(207)318-8792
adams.liz8@gmail.com
Schedule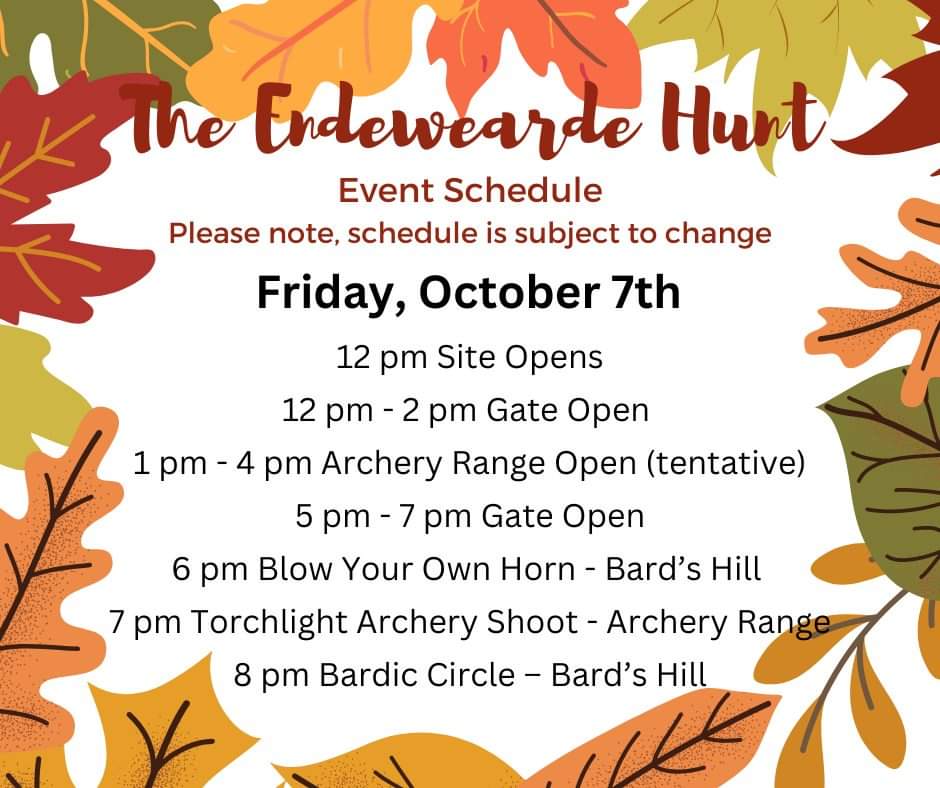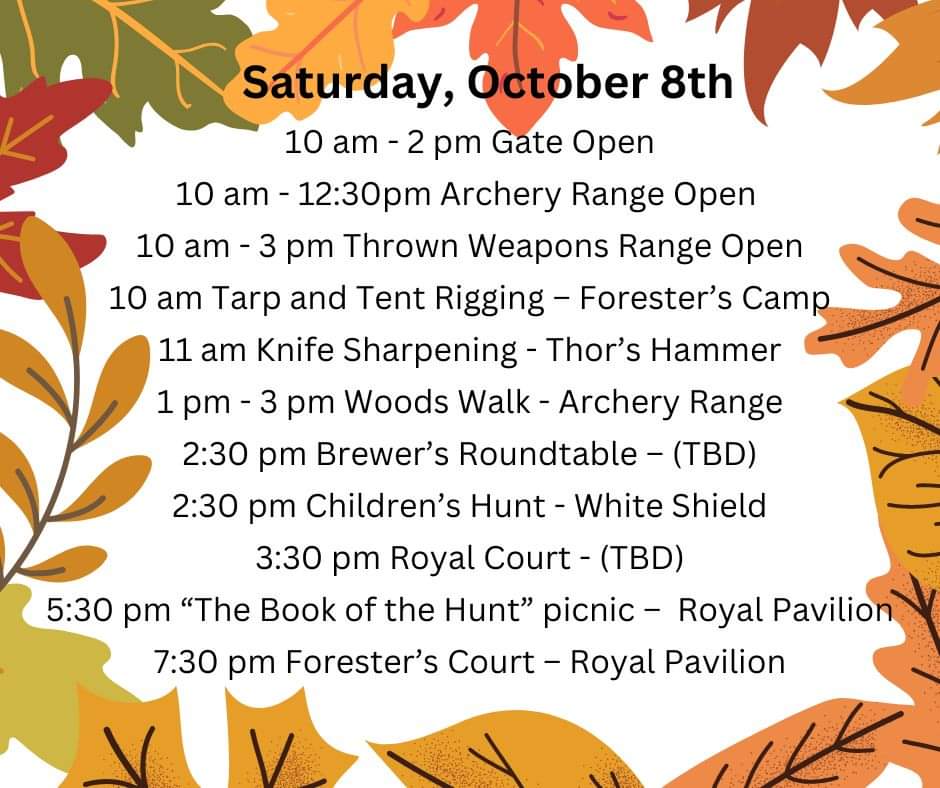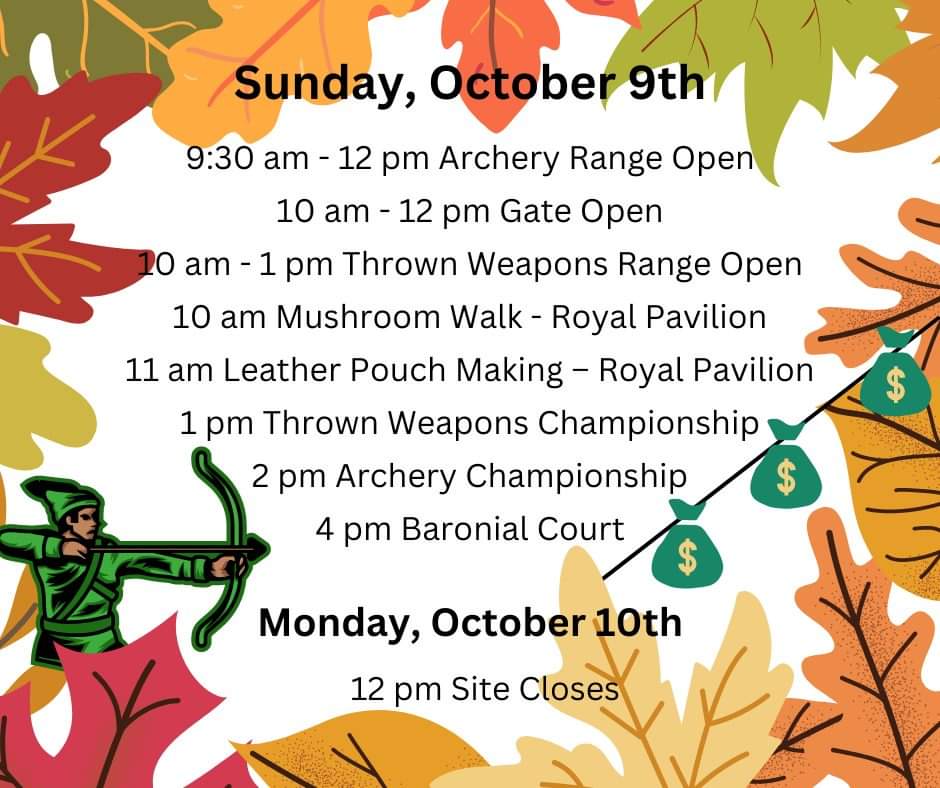 Consider following https://www.facebook.com/groups/2213673381 for regular updates on this and other events.